Archangels (2021)
youtube.com/watch?v=9hfd8dr4MrA&t=2s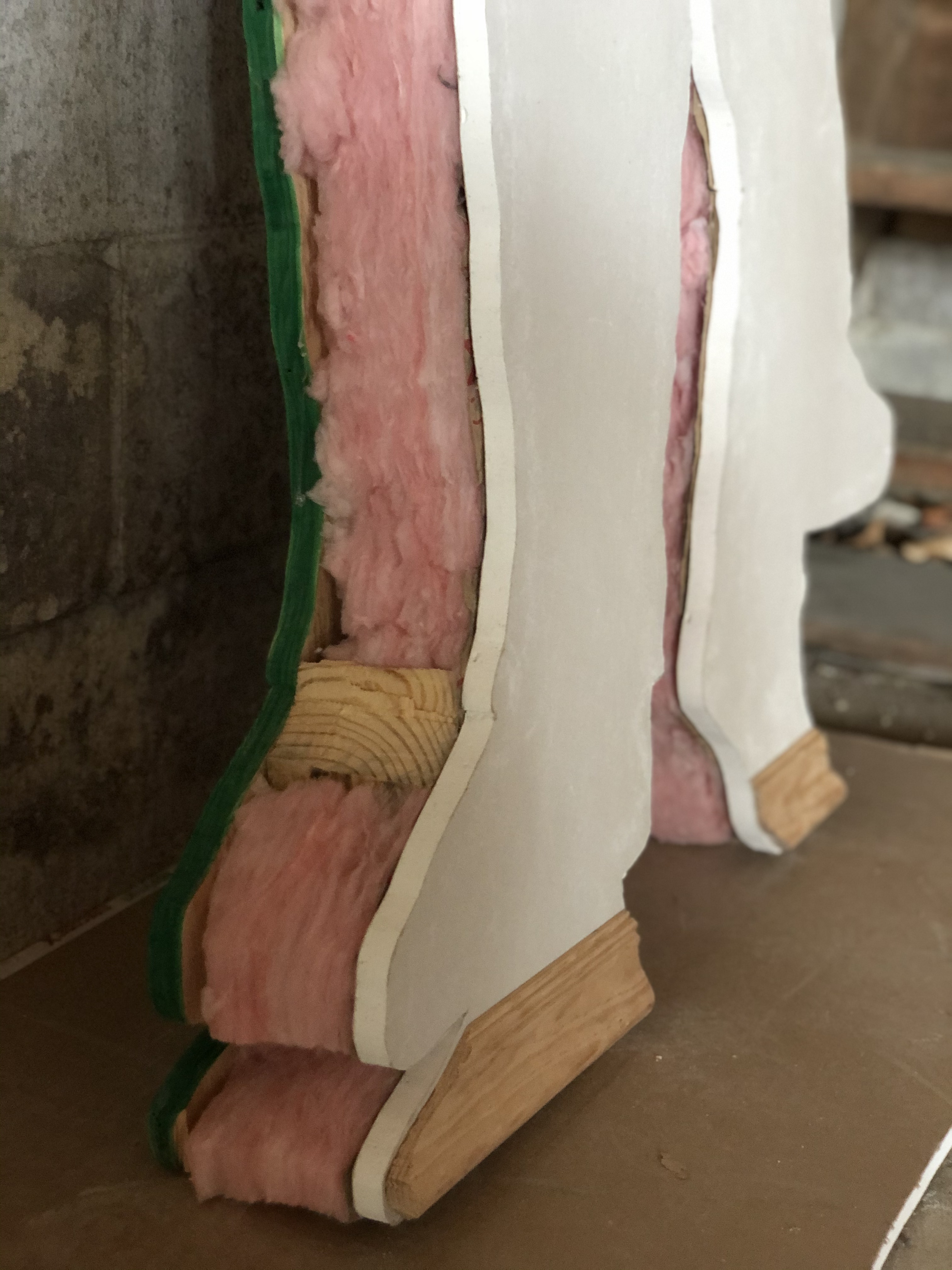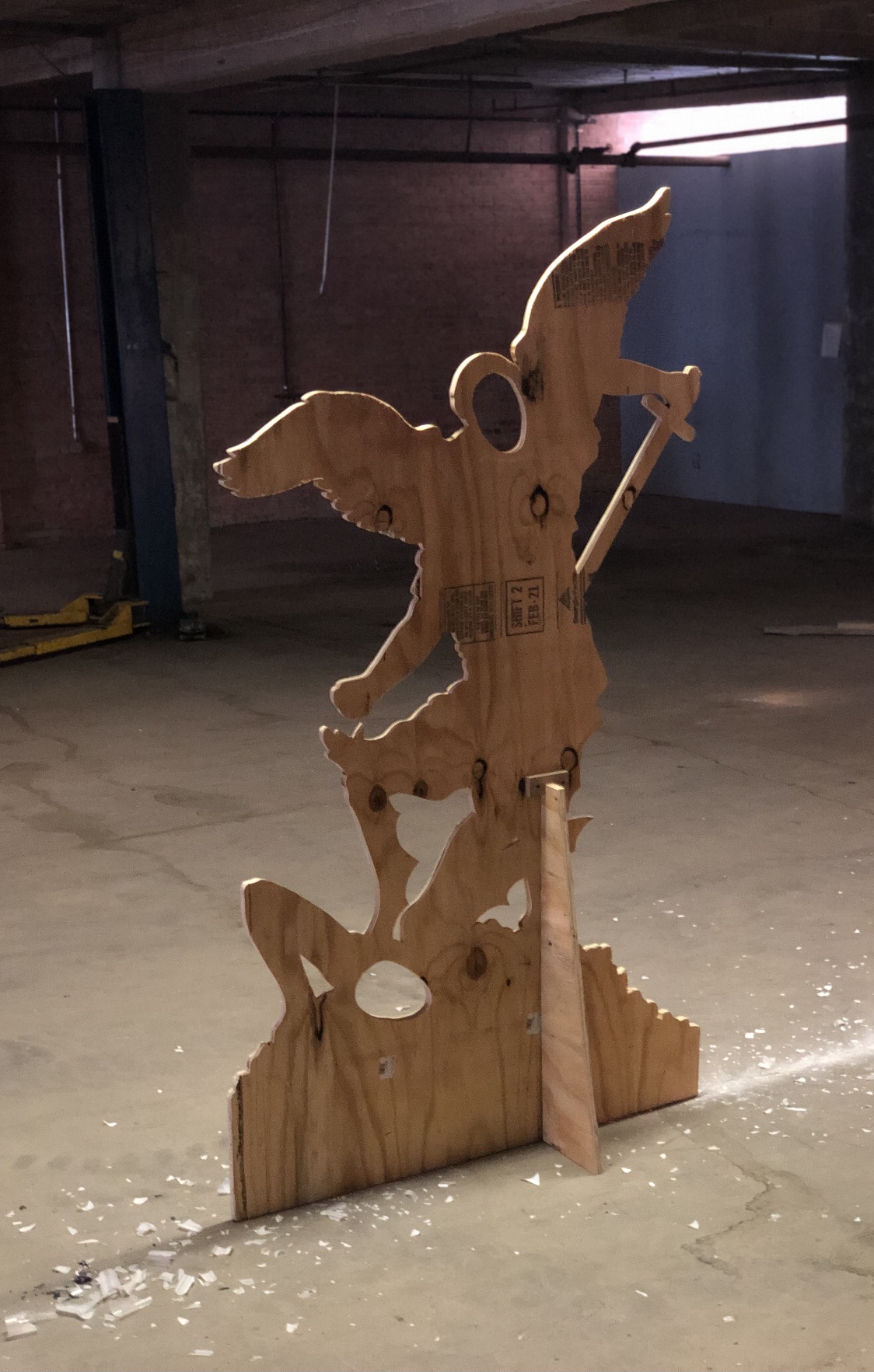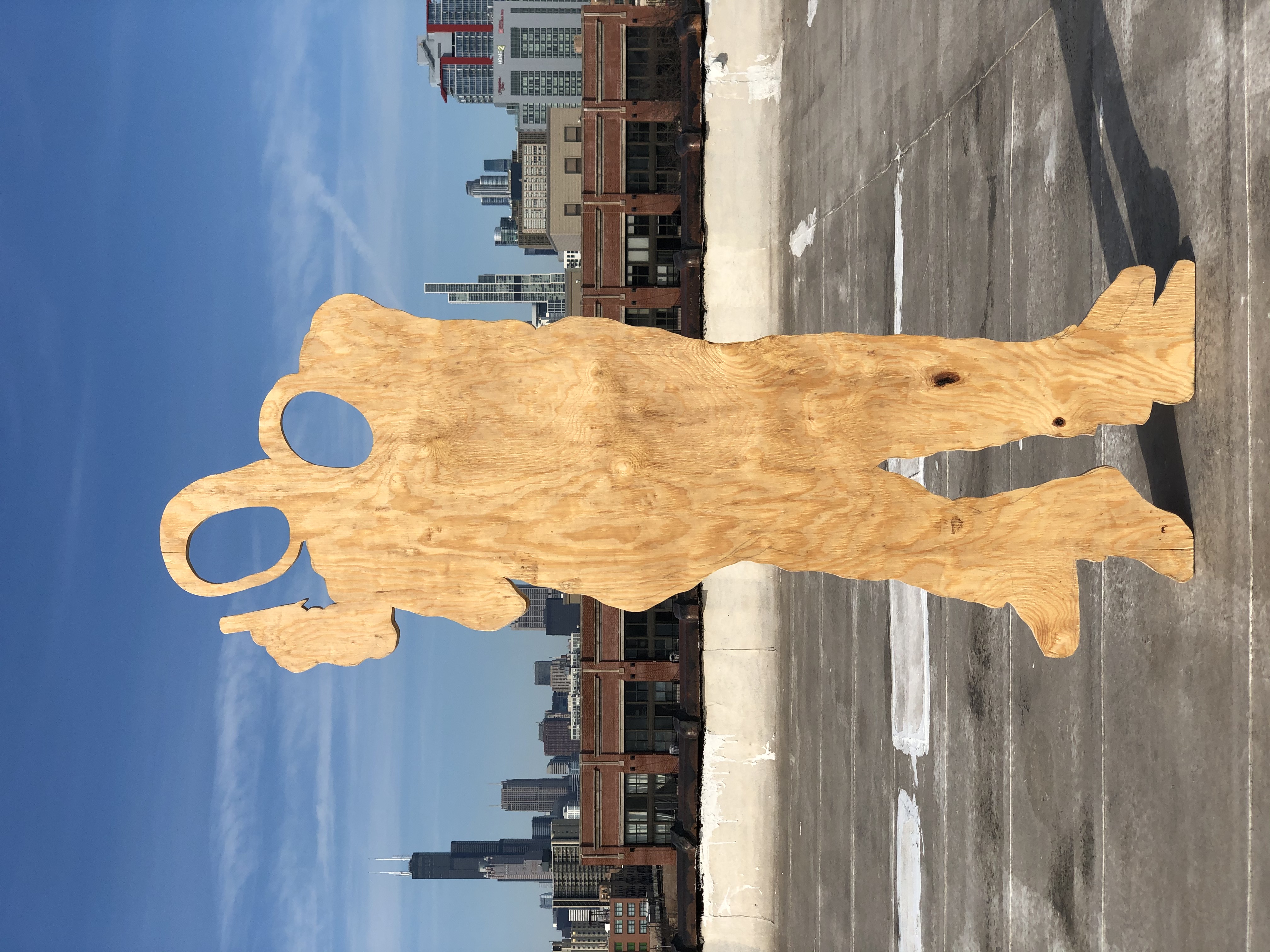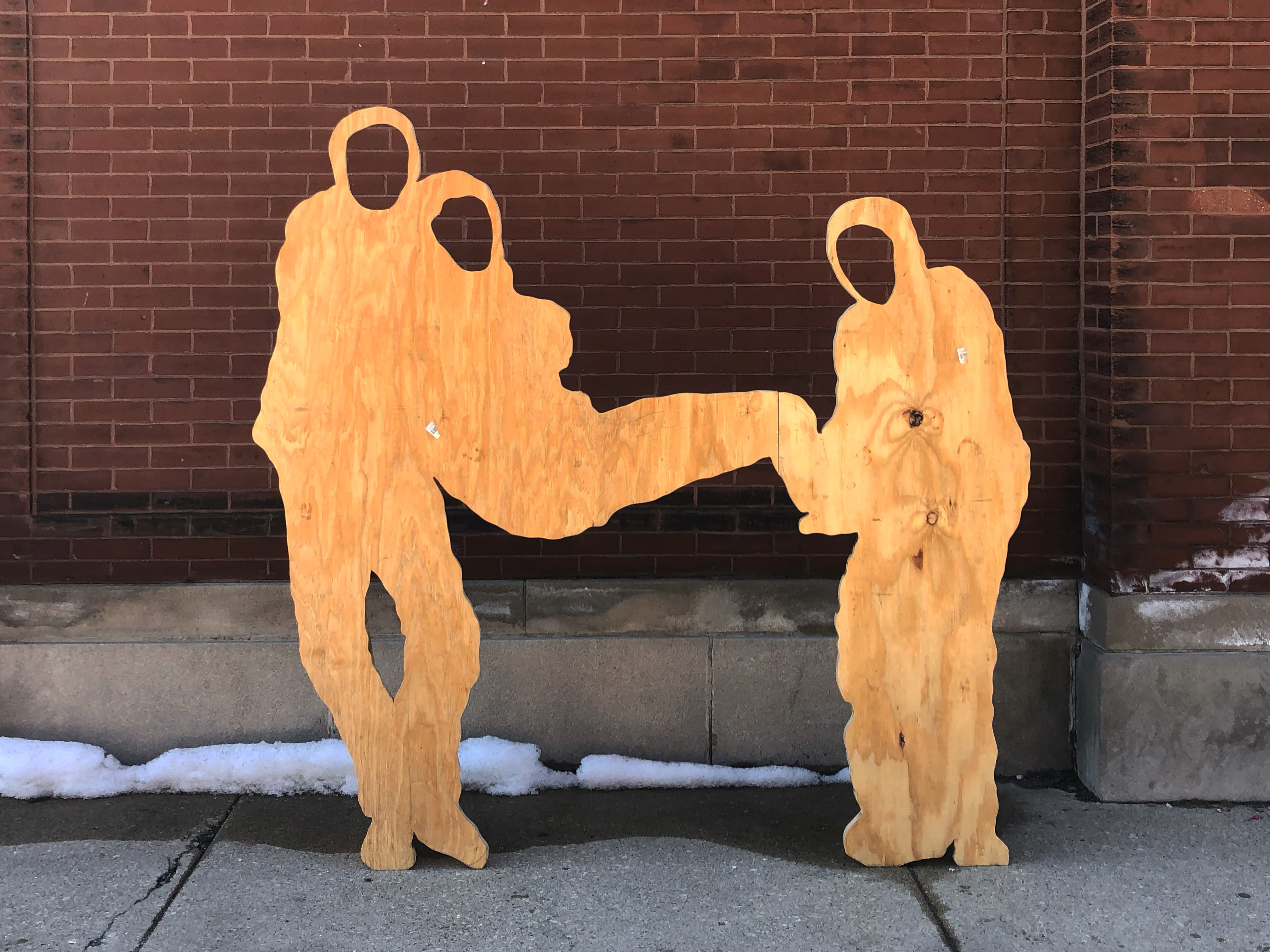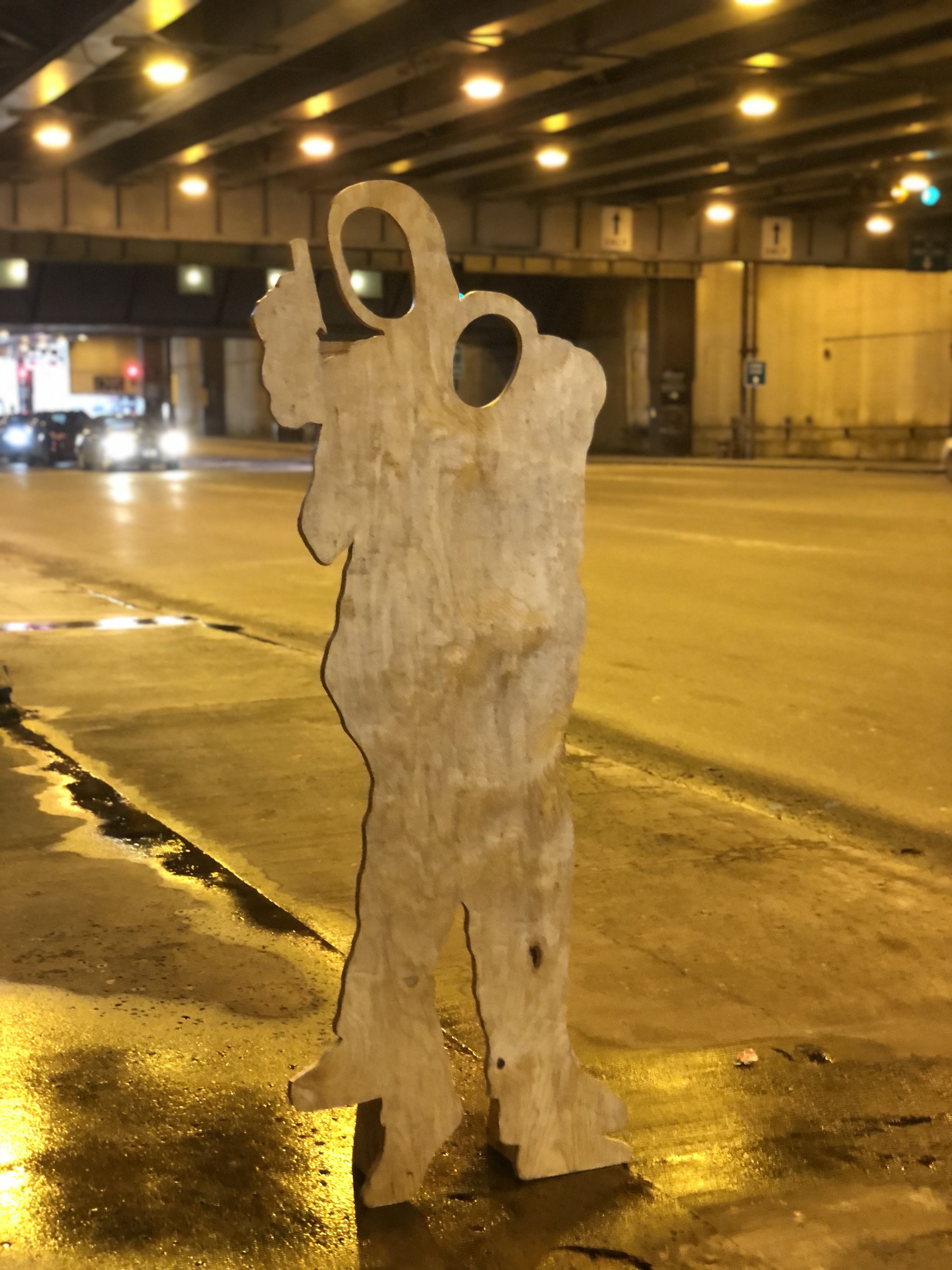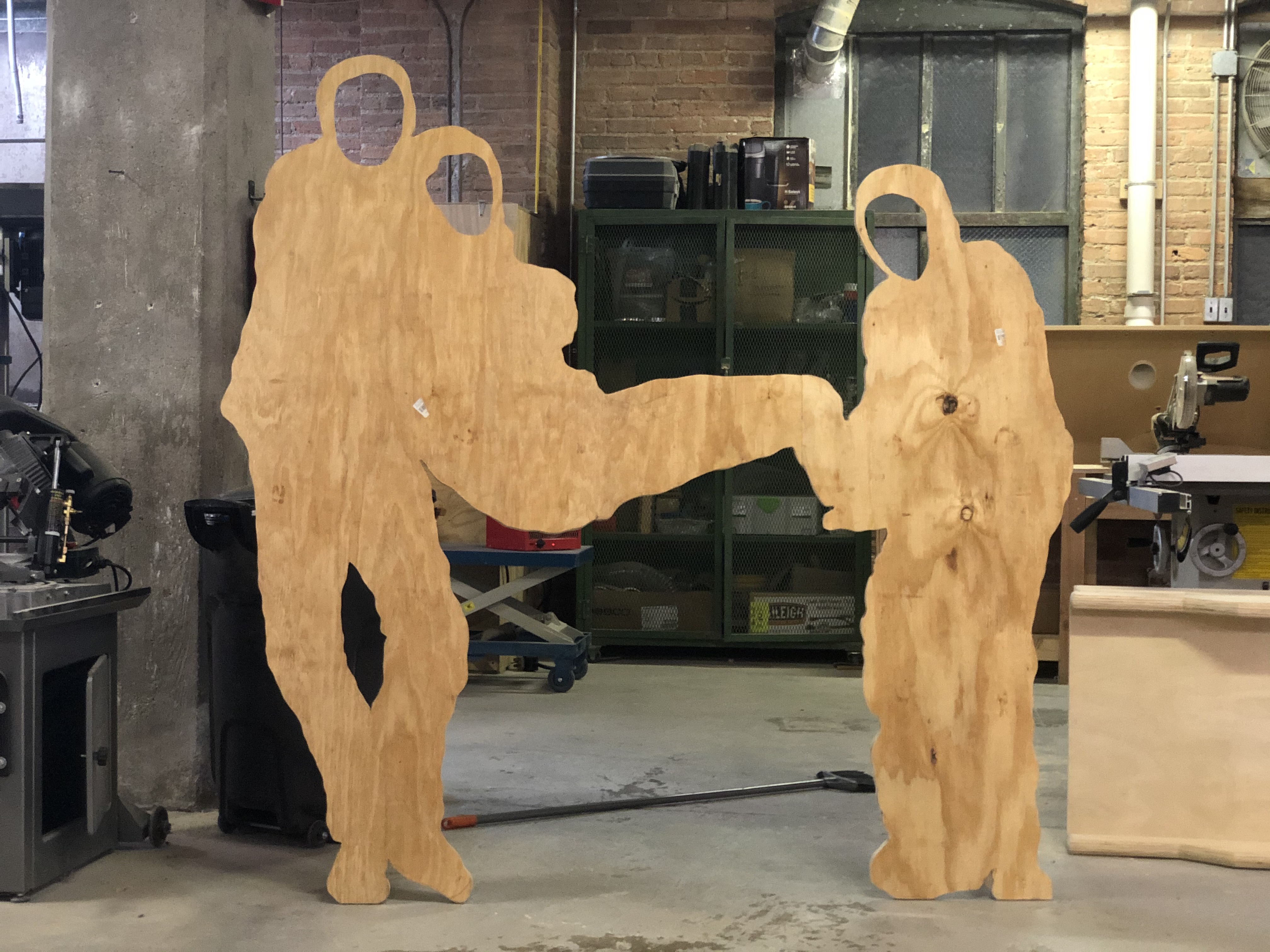 This work consists of a set of cutouts, drawing inspiration from carnival games and movie theatre standees, that play on our perversion of violence and struggle. These cutouts create lighthearted moments for engagement, quick instant role play, and even photo ops. So by using this existing framework of engagement I've applied the same tactic I've used before in pushing a theme to it's acceptable limits. So the figures are taken largely from images of conflict or intimacy; maybe from cctv footage, maybe from allegorical paintings, or just a movie or video game. In creating these moments myself I use this human perversion to draw in engagement. Once engagement occurs there is a Lacanian scenario of becoming represent; identifying one's self in a different light. Even those not participating in the work play an active role as they become the idle bystanders, by taking photos or even the act of walking away.


So the next step for these cutouts was to contextualize them in space. Once placed in these environments they are activated even further. For instance this image is taken from a painting of two characters in hell, doomed to eternal combat. Behind these combatants in the painting, though, are Dante and Virgil, idly observing during their tour of hell.


By omitting the actual image of the cutouts and leaving it the bare material, it allows for even more ambiguity in the roles. Raw plywood is often used in construction, to shield us, or boarding up storefronts from impending violence. Most recently, last Summer there were protests and lootings all across the United States in reaction to the murder of George Floyd and in support of the Black Lives Matter movement. The plywood now takes on meanings of communal resiliency and anticipatory conflict.


In order to elevate the material was altered by customizing its existing details. For instance, when plywood sheets are produced they often have small, single-ply, elliptical shapes punched into the surface to cover imperfections. Using a CNC router contemporary shapes, such as emojis, were added to add a moment of play and conversation once discovered. Another detail involved in the materials production is a blue printed label printed continuously along the surface. Though often illegible, these are markings of its maker and details about its structural integrity. By creating my own label, I create another reference to struggle and identity. By using the image of drama masks it evokes themes of theatre and role play. The text included is a mixture of quotes from Rachel Dolezal and Jacques Lacan regarding the complexities of identity, and new markings of its maker. These added details create a material seduction, distracting from the possibly frightening situations at hand.